The team of the MONOPOLY Group of Companies employs not only specialists from the field of logistics, but also highly qualified IT professionals. Thanks to them, the company develops new services for the digitalization of business processes.
On April 18-19, Natalia Dyomina and Sergey Kasimovsky from the IT department of the MONOPOLY Group of Companies successfully performed at the 29th International Conference of Specialists in Software Quality Assurance (SQA Days) and presented their developments.
The specialists shared their experience in optimizing the testing process, accelerating the result and updating of manual and autotests, as well as improving the quality of testing and test documentation. According to Natalia, the principle of «model-based testing» is applied for this.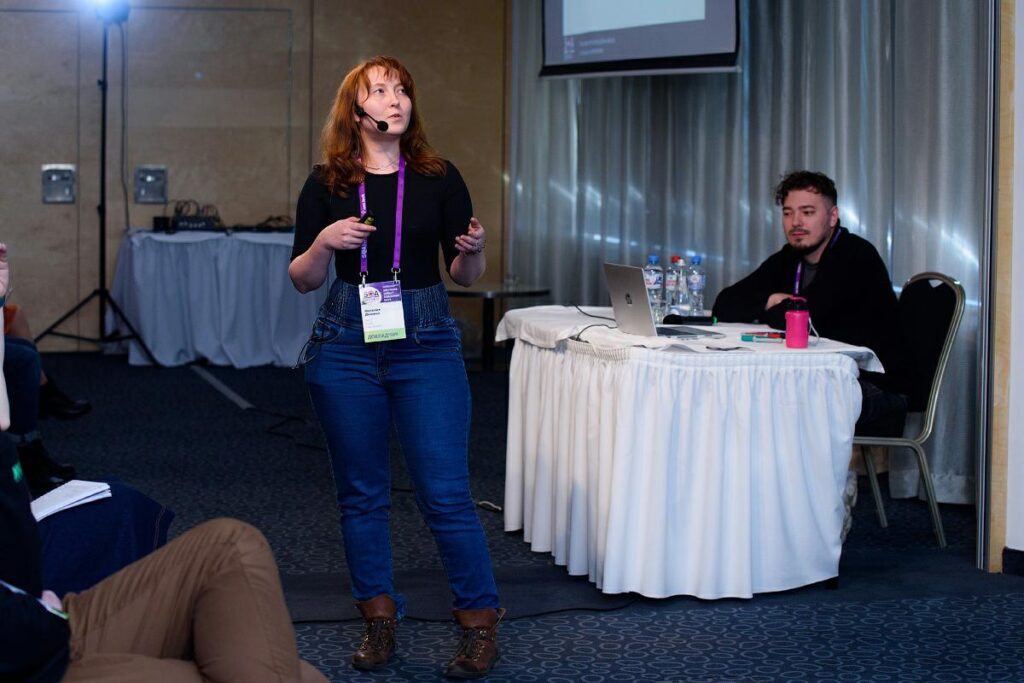 «We describe each event in isolation from each other, which is much easier than describing the entire system as a whole. We then select a test design that meets our goals. This approach guarantees structured, uniform, high-quality test documentation in the shortest possible time», — said Natalia.
Sergey noted that the audience liked the topic of the speech, and Natalia received many questions. This proved the relevance of the report and the high competence of the speakers.
It should be reminded that the IT-team of the MONOPOLY Group of Companies is working for optimization and improving the digital logistics platform MONOPOLY.Online. Thanks to these specialists, all participants in the cargo transportation market could find each other in a single environment and build long-term cooperation.