Global corporations are increasingly looking towards «greening» their business. Logistics industry also follows this trend and is gradually moving from conventional trucks to electric trucks. For example, in July Mercedes-Benz Trucks presented the eActros electric tractor, which is designed for short-haulage. Its serial production is planned to start in Europe this autumn.
With the new model Mercedes-Benz Trucks has clearly stated its commitment to sustainable, pollution-neutral cargo transportation.
When it comes to capacity, the battery of the eActros production model is equipped with three or four battery banks, each with a capacity of around 105 kW*h. The maximum battery capacity of 420 kW*h allows for a range of up to 400 kilometers. The technological center of the electric truck is the power line — an electric axle with two integrated electric motors and a two-range transmission. Both liquid-cooled engines provide a continuous power output of 330 kW and a maximum output of 400 kW.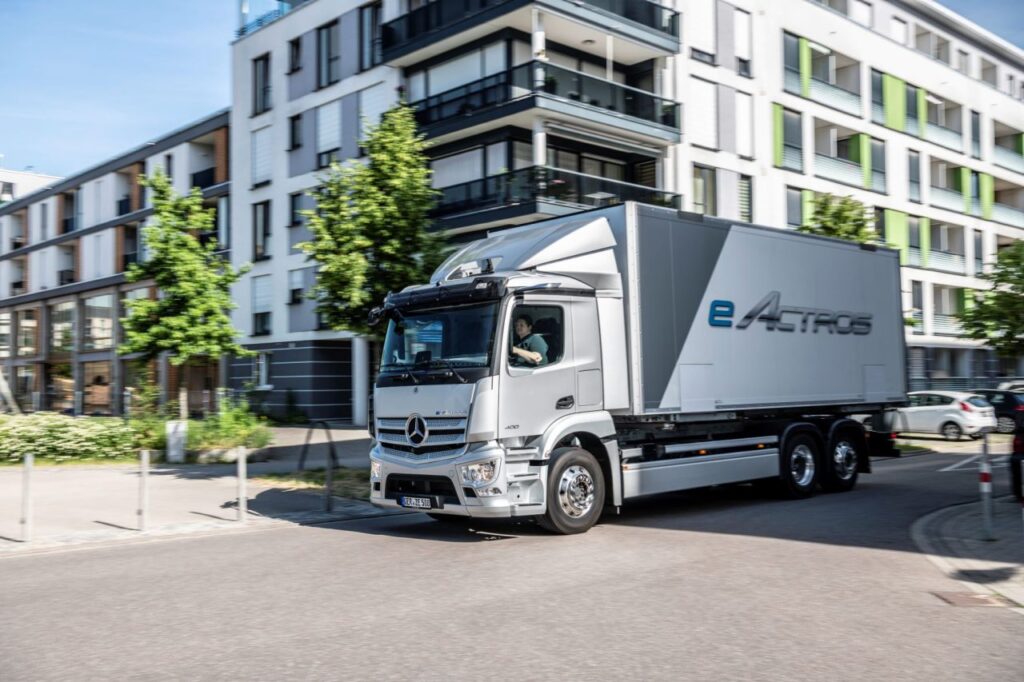 The tractor can not only waste, but also recover electricity for reuse. The energy generated during braking is fed back into the eActros batteries and becomes available again for use by the drive system.
In addition, the model included the MirrorCam exterior camera system and the Multimedia Cockpit dashboard.
Please note that the eActros has been tested since 2018. The results of the study were taken into account by the development team to make this model not only eco-friendly, but also user-friendly.
We continue to follow innovations in the truck market and look forward to other innovative developments. And in one of our blog articles the company's experts speculated about the potential launch of electric trucks in Russia.