In 2021, the Ministry of Labor of Russia officially reduced the list of professions in which the employment of women is prohibited. Therefore, the first female driver, Olga Zaitseva, joined the team of the MONOPOLY Group of Companies.
Before mastering a new profession, Olga worked at the Federal Penitentiary Service. But after the divorce, she decided to find a better-paying job. However, it turned out that getting a new category of driving license is cheaper and faster than acquiring new qualification. Therefore, Olga successfully completed her training and became a driver of a heavy-duty vehicle.
According to Olga, she began her career in a new profession in a small transport company, where all the processes were very poorly set up and she had to spend a lot of time doing additional work. Now Olga feels much more comfortable in the MONOPOLY Group of Companies: coordinators are always in touch and ready to help, and the company also has its own proven database of tire services, car washes, gas stations and other facilities.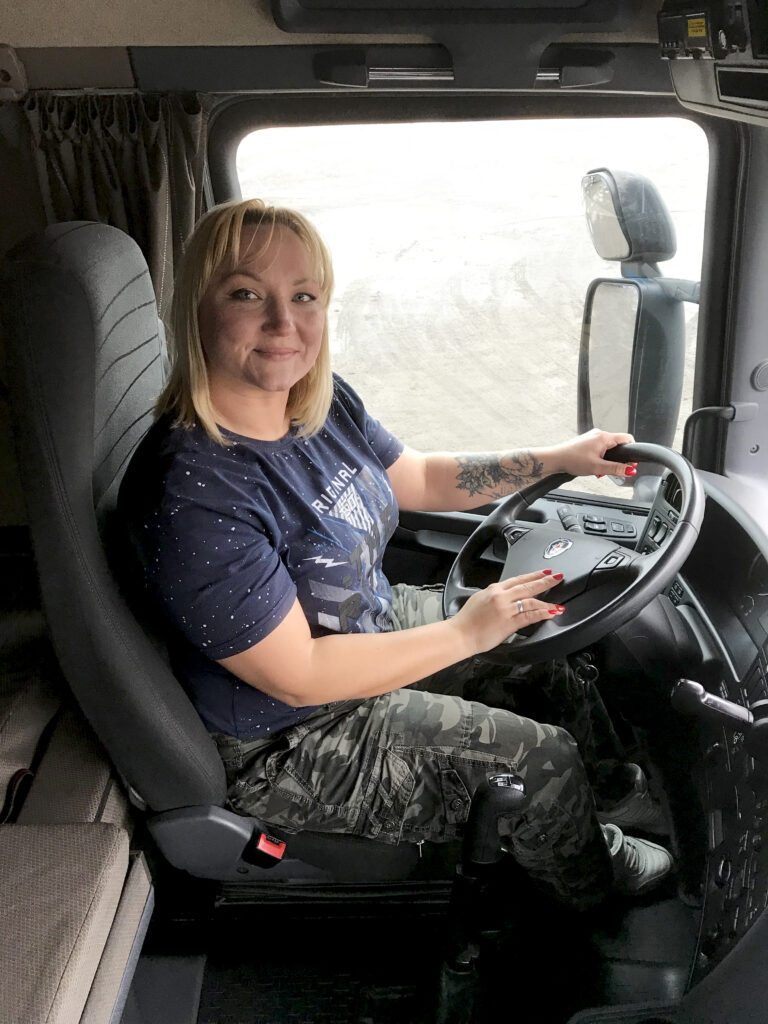 Olga also said that different people treat her in various ways on the road. Traffic policemen, for example, are always surprised and smiling, while stopping her. But many male colleagues do not hide their negativity, believing that a woman should stay at home. However, Olga does not pay attention to this and continues to work hard.
«Of course, there are difficult days when you literally knock on the steering wheel and swear to yourself that you will return from the trip and quit, you will stay at home to bake pies. Then you bake for two or three days … and then you return to the cockpit, because you understand: driving is your calling».